After Dyrhólaey, we treked farther east and hooked north, around the other side of the volcano and glacier national park (photos coming soon). We stayed at quite the photogenic farm.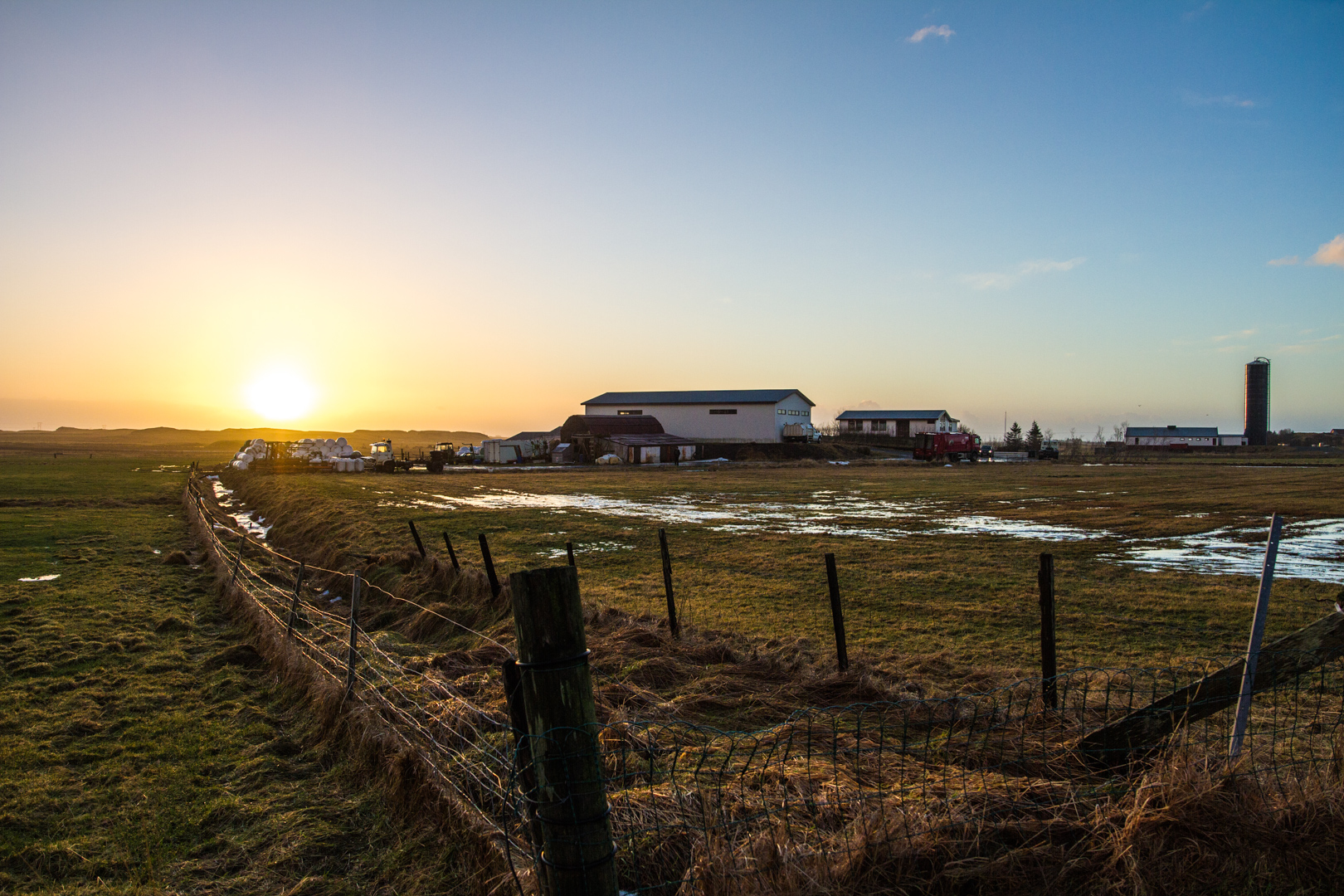 This ended up being our home base for the next couple of days. We drove back south towards the glacial lagoon and stopped a couple of times along the way (as seems to be the trend this trip).
Our first stop took us to my first panoramic photo attempt ever. I'm actually quite pleased with how it turned out. Although, to be fair, I think a monkey could take pulitzer prize winning photos in Iceland.

Here's Pablo walking down from our panorama point: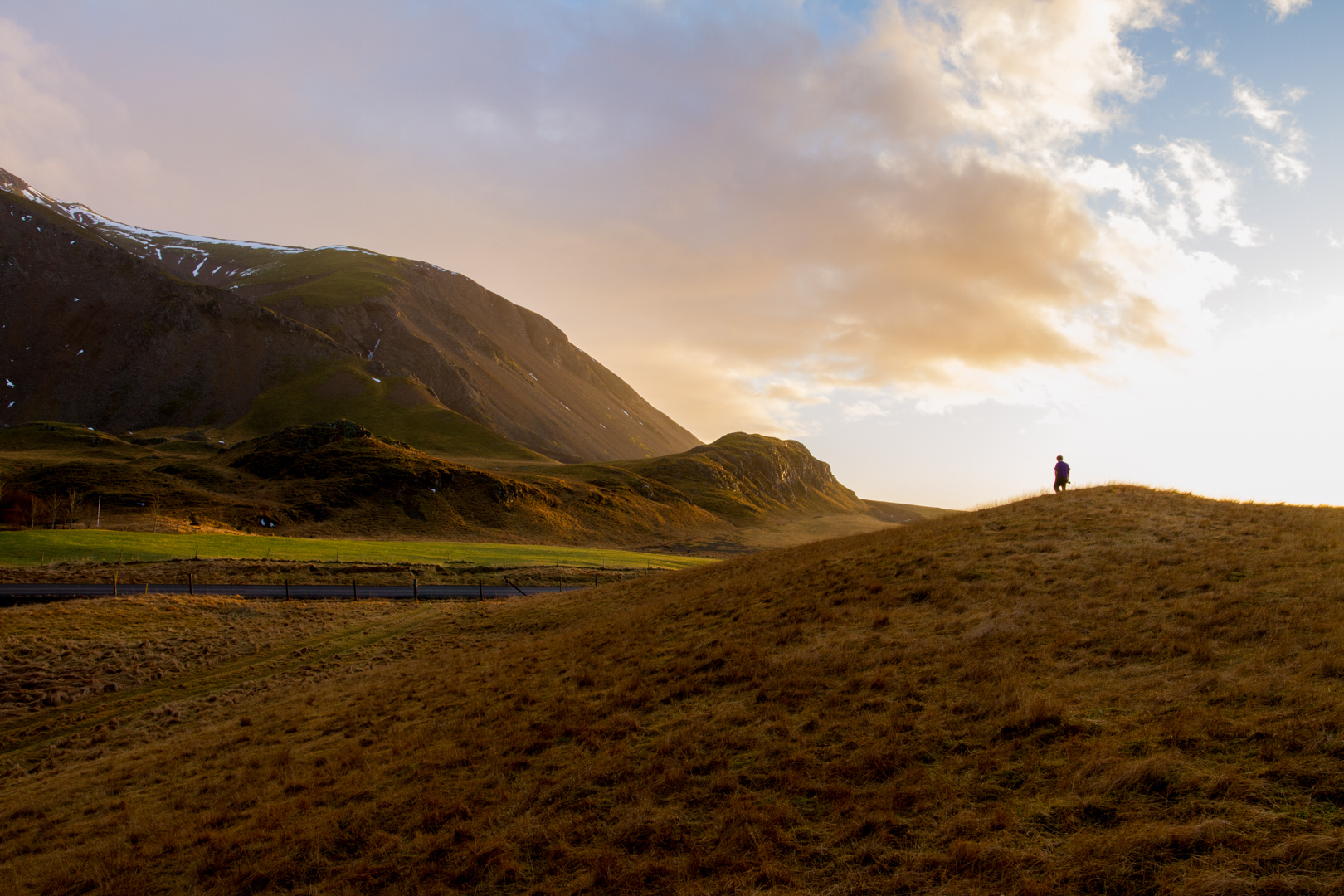 And then we got to the Jokulsarlon Glacier Lagoon...